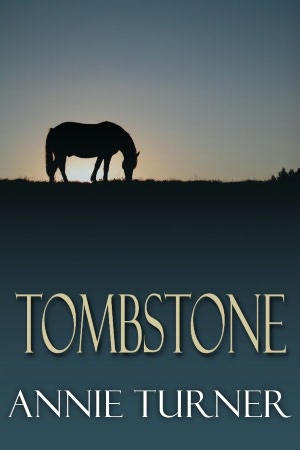 Genre: Western Romance/Adventure
Summary: With her husband lost at sea and her family dead, Lillie Hayes has nothing but poverty and memories left for her in Boston. Defying this dismal fate, she travels to Tombstone, Arizona, determined to make her fortune at a silver mine her uncle left her in his will. She finds that she may have signed up for more than she bargained for when word gets 'round that she may have struck it rich. The claim jumpers begin to close in and Lillie is quickly running out of options...
Novelette, approx. 15,000 words.
Excerpt:
The Golden Horseshoe Hotel had definitely seen better days. Years of heavy use from hopeful miners coming and going had taken its toll. All the curtains were faded and most of the framed pictures were crooked. A single, well used sofa, a dead plant and a chess set being played by an old-timer put the final touches on the lobby.
Determined to make the best of her situation, Lillie did not immediately dismay. In all honesty she had been half expecting to find saloon girls standing around to greet her. The hotel may be shabby but it did seem to be somewhat respectable.
She approached the front desk with purpose. "My name is Mrs. Hayes. A room for one, please. I would prefer the least expensive one available."
The desk manager had a full head of grey hair and an impassive face. Clearly, he had been a butler in the past because his well-schooled countenance didn't so much as twitch at her announcement. "How many nights, ma'am?"
"I'm not yet sure. Is there any way I could just pay by the day?"
"Certainly. So long as payment is made in advance."
Lillie caught the insinuation in his voice and blushed faintly. He had clearly guessed that she was a widow and wanted to make sure she could pay for her accommodations.
"I can pay," she announced with more certainty than she really felt.
The desk manager's face still remained neutral. "If you will sign the guest registry here and here, I'll get you a key."
"One more thing…"
"Ma'am?"
Lillie wrung her hands together, uncertain about how to proceed. She lowered her voice a tad to ask, "I would like to get working on a silver mine I inherited. Is there anyone… any sort of foreman around… that I could, you know…trust?"
"Ah. I believe you should speak to the gentleman playing chess over there. He would be just the man you need."