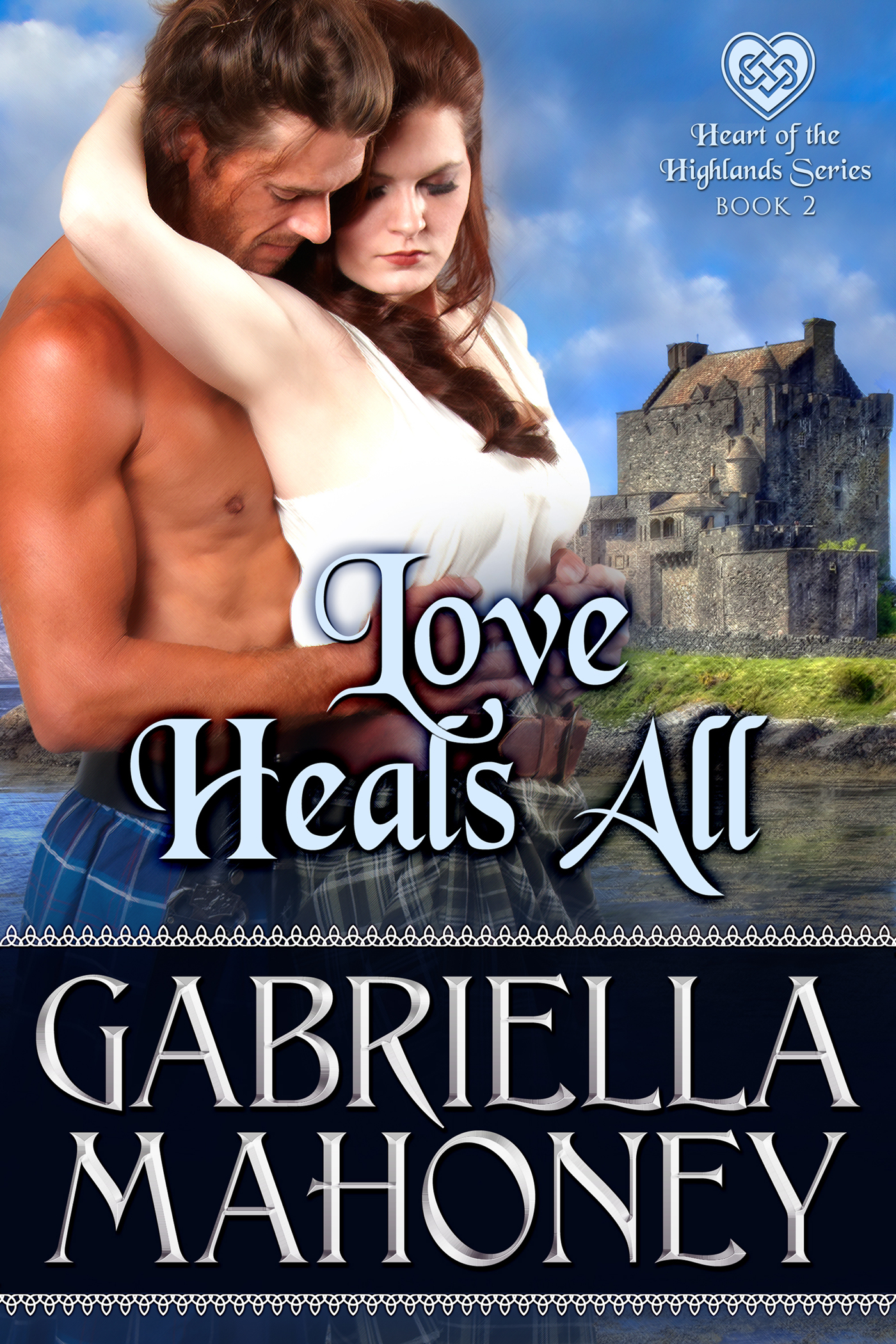 Genre: Historical Romance, Scottish Romance
Summary: Book 2 of the Heart of the Highlands Series.
Cora Rosach is the daughter of a condemned witch and protégée of the MacKinloch clan's old midwife. Her exceptional healing abilities are put to the test when the man she loves is dropped at her front door after being attacked by a raiding party. She is able to bandage his external wounds but, to her horror, discovers that he doesn't remember her at all. Will her love be strong enough for the both of them?
Excerpt:
Cora snuggled closer to Evan's warm body. The sun had set and the fall breeze was making her shiver. But all the snow in Scotland couldn't make her move from this spot. "Some say the red is the mark of a bad omen."

He chuckled. "Do you really believe that?"

Cora's eyes grew serious. "It was one of the reasons used to convict my mother of witchcraft."

Evan shifted their positions so he was above her, cradling her face between his large hands. "Never think that, lassie. Laird Campbell was an evil man. You said yourself your mother spurned his advances."

Cora turned so he couldn't see the tears welling in her eyes. "Aye, she did."

"Besides, your hair is darker with hints of red. That seems to me an omen that you're a spirited troublemaker," he teased.

She laughed. Evan could always bring her out of her darkest moods. It was one of the things she loved best about him. The insistent pressure of his now firm manhood against her thigh was another thing.