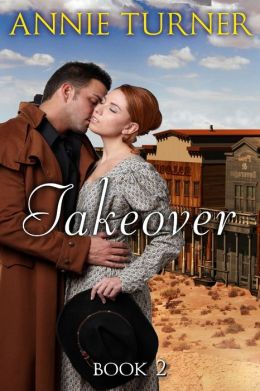 Genre: Western Romance
Summary: Book 2 of the Jimmy Cochran story.

Jimmy and Adelaide get married but their bliss is cut short with the arrival of a new pastor in town. Despite Pastor Ramstein's popularity with the townsfolk, Jimmy's suspicions that the pastor is up to no good prove to be well founded. But he may be too late to save the town...

Novella, approx. 18,000 words

This story was originally published under the name Alain Gomez.
Excerpt:
For the rest of the day, Jimmy was occupied putting the sheriff's office into order. The previous occupant had not been the neatest of men and yesterday's gunplay had not improved matters. When it came close to six he closed up shop and walked over to the O'Haras' new business.
He rapped on the door and Adelaide was the first to answer. This Jimmy coming to pick her up was a far cry from the one that she had left this morning. His hair was now neatly trimmed and his beard gone. He was wearing a new grey shirt that made his eyes seem even greener with black pants and a black vest. She noticed that on his vest there was a shiny sheriff's badge pinned on. Even the slight bagginess in his shirt was not enough to conceal his well-muscled arms and trim figure. She raised an eyebrow at all this and a slow smile crept to her face.
"What?"
"Nothing."
"Tell me."
"Umm…nice badge."
"Thanks," he said in a tone of obvious disbelief. Choosing to let whatever was amusing her slide, he asked, "You ready to go to dinner?"
"We sure are. Pop?"