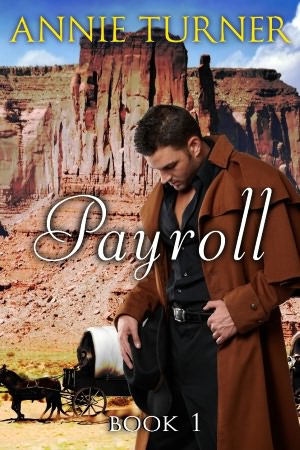 Genre:
Western Romance
Summary:
Book 1 of the Jimmy Cochran story.
Jimmy Cochran thought that he had left his rough past behind him. But Ralph McCormick, the brother of the man he killed, didn't forget... or forgive... so easily. Jimmy knows he should just hightail it out of town to avoid getting into trouble. That is until Ralph puts the woman he loves into danger...
Novella, approx. 25,000 words.
This story was originally published under the name Alain Gomez.
Excerpt:
Jimmy had not even gone through a whole round of ammunition on his six-shooter before he heard the sound of an approaching horse. He turned and saw Adelaide O'Hara riding what could have been one of the finest paint horses that he had ever seen.
When Adelaide saw Jimmy, she reined in her horse and said "Well now, stranger, you're pretty handy with those six shooters of yours."
Jimmy grinned. "I have to be if I want to protect pretty ladies such as yourself, ma'am."
"Is that a fact now?" And without even turning a hair, Adelaide dismounted from her horse, pulled Jimmy's rifle from its place on his saddle, and emptied five clean shots in the cans which were some ways off.
Jimmy kept a poker face while watching the whole performance. And after she was done, he was silent for a good 5 seconds. At last he finally said "Your third shot went too far to the right. You almost missed the can."
Adelaide seemed to consider this for a moment while staring at the can in question and replied "No. I do believe that your rifle is at fault, Mr. Cochran. It throws a trifle to the right."
"Nonsense, Miss O'Hara. I had that rifle custom build back when I worked for your uncle. If it threw the bullet to the right, I would have caught that right away and had it fixed. I can assure you that it is a straight-shooter."
Buy this story on Amazon, B&N or Smashwords.